Cisco Meraki MT30

Cloud-managed smart automation button
Want to automate common tasks and trigger actions? No problem––just press the button.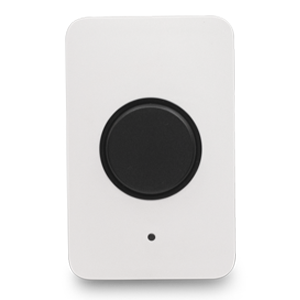 Cisco Meraki Products
Smart Automation Button
Cisco Meraki MT30 Smart Automation Button
#MT30-HW
List Price:
$250.25
Our Price: $166.92
Enterprise License and Support
Meraki MT Enterprise License and Support, 1 Year
#LIC-MT-1Y
List Price:
$150.53
Our Price: $100.40
Meraki MT Enterprise License and Support, 3 Years
#LIC-MT-3Y
List Price:
$301.05
Our Price: $200.80
Meraki MT Enterprise License and Support, 5 Years
#LIC-MT-5Y
List Price:
$451.58
Our Price: $301.20
Meraki MT Enterprise License and Support, 7 Years
#LIC-MT-7Y
List Price:
$632.21
Our Price: $421.68
Meraki MT Enterprise License and Support, 10 Years
#LIC-MT-10Y
List Price:
$903.15
Our Price: $602.40
Click here to jump to more pricing!
Overview:
Organizations are turning toward digital technologies to streamline processes, create new customer experiences, and adapt to evolving business challenges.
The Cisco Meraki MT30, part of the Meraki MT sensor portfolio, is a smart automation button designed to automate common tasks or trigger specific actions at the press of a button. MT30 comes with an Automation Builder feature on the Meraki dashboard that makes it easy to build workflows custom to your business needs, including native integrations with other Meraki products.
With the click of a button, MT30 can alert staff members when a customer needs assistance, turn off Wi-Fi to help students focus in school, replenish material on a manufacturing line, or control office lighting to decrease energy consumption. With MT30 and the cloud-first Meraki platform, anything is possible.
Smart sensors. Smarter businesses.
Meraki MT accelerates deployment, simplifies management, and provides datadriven business outcomes. Wire-free installation, flexible mounting options, and automatic pairing make it easy to provision thousands of sensors in a short amount of time. Centralized cloud management and open APIs enable MT sensors to be managed alongside other networked devices or integrated with any business system.
Product highlights - Automation made easy
Capture a time-stamped MV snapshot
Enable/disable MR SSID
Toggle on/off MS switch port
Send a push, SMS, or email with a custom message
Generate webhook alerts
Features:
Empowering automations
Gain value from existing infrastructure by remotely automating MV, MR, and MS features
Automate from anywhere with events triggered directly from the Meraki mobile app
Build applications custom for your business through the vast partner ecosystem
Custom alerts and analytics
Never miss an event with real-time alerts via email, SMS, push notification, or webhook
Analyze data your way with .csv, .xls, API, or MQTT export options
Cloud-first architecture
Cloud-based management eliminates the need for on-premises servers
Visibility alongside other Meraki products on the dashboard empowers lean teams
Simple and secure connectivity
Streamline deployment with automatic wireless connectivity to MR/MV gateways
Secure your business with authentication and encryption from the Cisco Trust Anchor module
MT30 specifications:
Sensors
Trigger events with customizable button presses on MT30
Dashboard automation builder features
Capture a time-stamped MV snapshot
Enable/disable MR SSID
Toggle on/off MS switch port
Send push, SMS, email with custom messages
Generate webhook alert
Wireless capabilities
Bluetooth® Low Energy
Compatible with MV smart cameras and MR access points
Operating frequency
2.400–2.4835 GHz
IEEE standard
802.15.1 (Bluetooth® Low Energy 4.2)
Data logging
Data sampling
Button-press events reported immediately to the gateway
Onboard data storage
Up to five days of data storage
Security
Secure Bluetooth® Low Energy messaging using long-term key (LTK)
Power
One AA battery or USB-C power adapter
Battery life up to five years
Power ratings: 5V; 0.1A
Physical characteristics
Dimensions: 88 mm (L) x 55 mm (W) x 26.7 mm (H)
Battery compartment
Multicolor, multifunction status LED
General-purpose button
Reset button
USB-C port (receptacle connector)
Operating environment
Temperature: -18°C to +55°C (0°F to +131°F)
Relative humidity: 0-95%RH
Warranty
Three-year hardware warranty with advanced replacement
Ratings
IP55 rated
In the box
MT30-HW
Quick-start and installation guide
One AA battery
Mounting equipment
Wall-mount backplate
Magnet
VHB tape
Two mounting screws
Two drywall anchors
Pricing Notes:
Pricing and product availability subject to change without notice.
Cisco Meraki Products
Smart Automation Button
Cisco Meraki MT30 Smart Automation Button
#MT30-HW
List Price:
$250.25
Our Price: $166.92
Enterprise License and Support
Meraki MT Enterprise License and Support, 1 Year
#LIC-MT-1Y
List Price:
$150.53
Our Price: $100.40
Meraki MT Enterprise License and Support, 3 Years
#LIC-MT-3Y
List Price:
$301.05
Our Price: $200.80
Meraki MT Enterprise License and Support, 5 Years
#LIC-MT-5Y
List Price:
$451.58
Our Price: $301.20
Meraki MT Enterprise License and Support, 7 Years
#LIC-MT-7Y
List Price:
$632.21
Our Price: $421.68
Meraki MT Enterprise License and Support, 10 Years
#LIC-MT-10Y
List Price:
$903.15
Our Price: $602.40
Cisco Meraki Accessories
Cisco Meraki AC power adapter for MV and MT
#MA-PWR-USB-US
List Price:
$42.83
Our Price: $28.57