Cisco Meraki vMX – Small

Extend secure SD-WAN connectivity from branch sites to resources in public cloud environments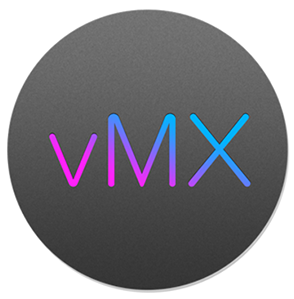 Cisco Meraki Products
Cisco Meraki vMX - Small License and Support
Cisco Meraki Small vMX, 1-year License and Support
#LIC-VMX-S-ENT-1Y
List Price:
$490.71
Our Price: $327.30
Cisco Meraki Small vMX, 3-year License and Support
#LIC-VMX-S-ENT-3Y
List Price:
$1,103.85
Our Price: $736.27
Cisco Meraki Small vMX, 5-year License and Support
#LIC-VMX-S-ENT-5Y
List Price:
$1,840.42
Our Price: $1,227.56
Click here to jump to more pricing!
Overview:
The Cisco Meraki MX are multifunctional security and SD-WAN enterprise appliances with a wide set of capabilities to address multiple use cases–from an all-in-one device. Organizations of all sizes and across all industries rely on the MX to deliver secure connectivity to hub locations or multi-cloud environments, as well as application quality of experience (QoE), through advanced analytics with machine learning.
The MX is 100% cloud-managed, so installation and remote management is truly zero touch, making it ideal for distributed branches, campuses, and data center locations. Natively integrated with a comprehensive suite of secure network and assurance capabilities, the MX eliminates the need for multiple appliances. These capabilities include application-based firewalling, content filtering, web search filtering, SNORT®-based intrusion detection and prevention, Cisco Advanced Malware Protection (AMP), site-to-site Auto VPN, client VPN, WAN and cellular failover, dynamic path selection, web application health, VoIP health, and more. SD-WAN can be easily be extended to deliver optimized access to resources in public and private cloud environments with virtual MX appliances (vMX). Public clouds supported with vMX include Amazon Web Services (AWS), Microsoft Azure, Google Cloud Platform, and Alibaba Cloud and private cloud support through Cisco NFVIS.
Meraki virtual MX appliances for public and private clouds
Virtual MX (vMX) is a virtual instance of a Meraki security and SD-WAN appliance dedicated specifically to providing the simple configuration benefits of site-to-site Auto VPN for organizations running or migrating IT services to public or private cloud environments. An Auto VPN tunnel to a vMX is like having a direct Ethernet connection to a private data center.
Features and functionality of the vMX appliance:
Securely connect branch sites with a physical MX appliance to resources in public cloud environments in three clicks with Auto VPN
Extend SD-WAN to public cloud environments for optimized access to business-critical resources
Only a Meraki license is required
Available in three VPN throughput-based sizes to suit a wide range of use cases: small, medium, large
Support for private cloud environments through Cisco NFVIS
vMX functions like a VPN concentrator and includes SD-WAN functionality like other MX devices. For public cloud environments, a vMX is added via the respective public cloud marketplace and, for private cloud environments, a vMX can be spun up on a Cisco UCS running NFVIS. Setup and management in the Meraki dashboard, just like any other MX.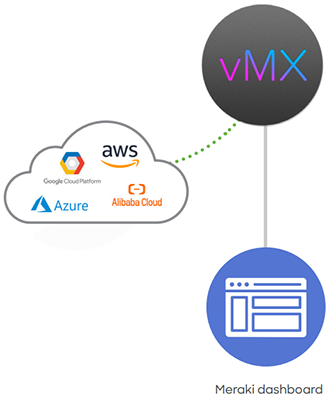 Licensing Details
Meraki
A Meraki vMX – Small enterprise cloud-management license is required and available in 1, 3, or 5 year durations.
Public Clouds
The vMX Small appliance is available in all major public cloud marketplaces:
Pricing Notes:
Pricing and product availability subject to change without notice.
Cisco Meraki Products
Cisco Meraki vMX - Small License and Support
Cisco Meraki Small vMX, 1-year License and Support
#LIC-VMX-S-ENT-1Y
List Price:
$490.71
Our Price: $327.30
Cisco Meraki Small vMX, 3-year License and Support
#LIC-VMX-S-ENT-3Y
List Price:
$1,103.85
Our Price: $736.27
Cisco Meraki Small vMX, 5-year License and Support
#LIC-VMX-S-ENT-5Y
List Price:
$1,840.42
Our Price: $1,227.56