Cisco Meraki Omni Antennas
ANT-10 N-type Omni Antennas
The Cisco Meraki ANT-10 antenna is a multi-band, omni-directional antenna designed for use with Cisco Meraki APs that have N-type connectors. It is a versatile antenna and is suitable for a broad range of applications. The ANT-10 is sold in sets of 2.
Features & Benefits:
Easy to Mount
The antenna comes with everything you need to attach it to your Cisco Meraki AP, and is suitable for indoor or outdoor use. No special adapters are needed.
Improved Connectivity
Cisco Meraki's antenna accessories improve the reach and connectivity of a network by increasing signal strengths between repeaters and clients.
Technical Specifications
Electrical

Antenna type: omni-directional
Frequency range: (2 ghz): 2.400 - 2.500 ghz; (5 ghz): 5.150 – 5.875 ghz
Gain: 5 dbi; 7 dbi
Polarization: vertical (linear)
Half power bandwidth / horizontal: 360°
Half power bandwidth / vertical: 30°

Physical & Environmental

Dimensions: 0.9" x 7.0" (22 mm x 178 mm)
Weight: 0.15 lbs (70 g)
Material: ABS plastic
Temperature: 40° F to 131° F (-40° C to 55° C)
Connector: N-type

Mounting
Directly to unit (no cable required)
Box Contents
Two Cisco Meraki ANT-10 antennas
Regulatory
Certified for use with the MR62, MR66 and MR58
Warranty
1 Year hardware warranty included

Signal Coverage Pattern:


Vertical Port-1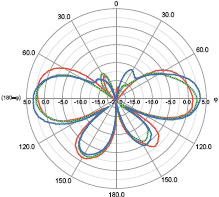 Horizontal Port-1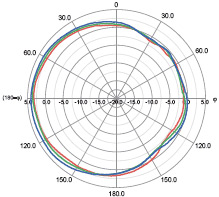 Vertical Port-2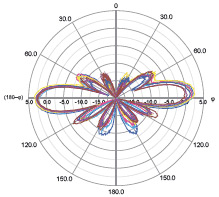 Horizontal Port-2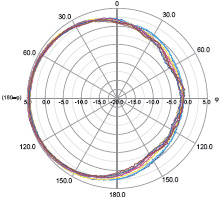 Download the Cisco Meraki ANT-10 N-type Omni Antennas Datasheet (.PDF)