Cisco Meraki MV52

Telephoto bullet camera for outdoor security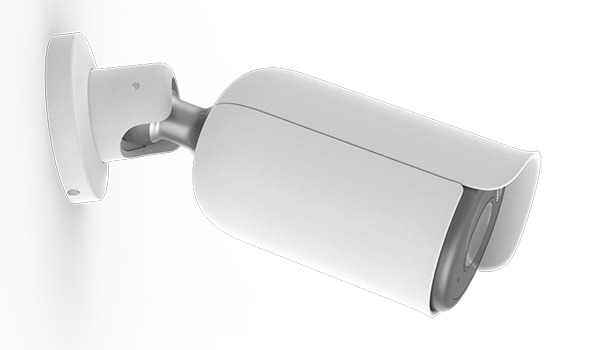 Cisco Meraki Products
Outdoor Security Camera
Cisco Meraki MV52 Outdoor Telephoto Bullet Camera with 1TB Storage
#MV52-HW
List Price:
$3,918.50
Our Price: $2,613.64
Meraki MV Enterprise License and Renewal License
Cisco Meraki MV Enterprise License, 1 Year
#LIC-MV-1YR
List Price:
$330.15
Our Price: $220.21
Cisco Meraki MV Enterprise License, 3 Year
#LIC-MV-3YR
List Price:
$751.62
Our Price: $501.33
Cisco Meraki MV Enterprise License, 5 Year
#LIC-MV-5YR
List Price:
$1,253.37
Our Price: $836.00
Cisco Meraki MV Enterprise License, 7 Year
#LIC-MV-7YR
List Price:
$1,755.12
Our Price: $1,170.67
Cisco Meraki MV Enterprise License, 10 Year
#LIC-MV-10YR
List Price:
$2,507.75
Our Price: $1,672.67
Click here to jump to more pricing!
Overview:
The Meraki MV52, part of the MV smart camera family, brings physical security and advanced analytics together in a powerful, ultra-longrange telephoto bullet camera. MV52 has 1TB of storage, records in up to 4K resolution, and has an ultra-long-range varifocal lens. With IP67 and IK10+ ratings, it can endure a variety of demanding outdoor environments where details and distance matter.
MV52: security and intelligence
MV52 has an industry-leading processor, 1TB of high-endurance local storage, and browser-based cloud management and viewing. This edge architecture minimizes physical infrastructure and software requirements, enabling faster, easier deployments and greater scalability.
With the ability to mount to walls, ceilings, or poles, and a 360-degree rotating flexible ball joint, MV52 lets you get the angle you need, anywhere. Wireless functionality and a built-in power input option make it possible to install in even the most challenging environments beyond the reach of normal Ethernet.
MV52 combines a 12°-37° field of view with 4K video resolution. This allows for high detail, even with long-distance deployments like parking lots or perimeter monitoring. It's also useful for situations that require license plate capture or subject identification.
Using machine-learning-based computer vision, MV52 can do real-time object detection, classification, and tracking of people and vehicles to increase safety and provide useful insights into activity. These smart cameras enable physical security and business intelligence, all in a refreshingly simple package.
Highlights
Hardware features
12-40 mm focal length varifocal lens with 12-37° horizontal FoV
4K video recording with H.264 encoding
f/2.3-16 aperture
1TB high-endurance solid-state storage
5 GHz 802.11ac wireless
Microphone input for audio recording
IR illumination up to 50 m or 164 ft
Advanced analytics
Industry-leading onboard processor
Motion analytics
Audio analytics
Person and vehicle detection powered by machine-learning technology
No servers or software required
Compatible with MV Sense license
Enterprise-grade security
Automatic end-to-end video encryption
Automatic firmware updates and bug fixes
Secure, encrypted control architecture and storage
Secure boot and signed firmware backed by hardware security chip
Ratings
IP67 weather resistance
IK10+ impact resistance
Granular access controls
Create unique accounts and passwords for each user
Control who can view live or historical video
Limit access to video exporting
Grant viewing access by individual camera or device tag
Video access log provides audit of users' video-related activities
Cloud management
Visibility and control from anywhere
Stream local or remote—the cloud automatically routes the video stream
Create custom video walls
Easy options for video export and sharing
Compact and functional design
Attractive and subtle design blends into any space
Simple onboarding and flexible mounting options make it easy to install anywhere
Pricing Notes:
Pricing and product availability subject to change without notice.
Cisco Meraki Products
Outdoor Security Camera
Cisco Meraki MV52 Outdoor Telephoto Bullet Camera with 1TB Storage
#MV52-HW
List Price:
$3,918.50
Our Price: $2,613.64
Meraki MV Enterprise License and Renewal License
Cisco Meraki MV Enterprise License, 1 Year
#LIC-MV-1YR
List Price:
$330.15
Our Price: $220.21
Cisco Meraki MV Enterprise License, 3 Year
#LIC-MV-3YR
List Price:
$751.62
Our Price: $501.33
Cisco Meraki MV Enterprise License, 5 Year
#LIC-MV-5YR
List Price:
$1,253.37
Our Price: $836.00
Cisco Meraki MV Enterprise License, 7 Year
#LIC-MV-7YR
List Price:
$1,755.12
Our Price: $1,170.67
Cisco Meraki MV Enterprise License, 10 Year
#LIC-MV-10YR
List Price:
$2,507.75
Our Price: $1,672.67
Meraki MV 365 Day Cloud Archive License
Cisco Meraki MV 365 Day Cloud Archive License, 1 Year
#LIC-MV-CA365-1Y
List Price:
$2,207.70
Our Price: $1,472.54
Cisco Meraki MV 365 Day Cloud Archive License, 3 Year
#LIC-MV-CA365-3Y
List Price:
$6,623.10
Our Price: $4,417.61
Cisco Meraki MV 365 Day Cloud Archive License, 5 Year
#LIC-MV-CA365-5Y
List Price:
$11,038.50
Our Price: $7,362.68
Meraki MV 180 Day Cloud Archive License
Cisco Meraki MV 180 Day Cloud Archive License, 1 Year
#LIC-MV-CA180-1YR
List Price:
$1,103.85
Our Price: $736.27
Cisco Meraki MV 180 Day Cloud Archive License, 3 Year
#LIC-MV-CA180-3YR
List Price:
$3,311.55
Our Price: $2,208.80
Cisco Meraki MV 180 Day Cloud Archive License, 5 Year
#LIC-MV-CA180-5YR
List Price:
$5,519.25
Our Price: $3,681.34
Meraki MV 90 Day Cloud Archive License
Cisco Meraki MV 90 Day Cloud Archive License, 1 Year
#LIC-MV-CA90-1YR
List Price:
$551.93
Our Price: $368.14
Cisco Meraki MV 90 Day Cloud Archive License, 3 Year
#LIC-MV-CA90-3YR
List Price:
$1,655.78
Our Price: $1,104.41
Cisco Meraki MV 90 Day Cloud Archive License, 5 Year
#LIC-MV-CA90-5YR
List Price:
$2,759.63
Our Price: $1,840.67
Meraki MV 30 Day Cloud Archive License
Cisco Meraki MV 30 Day Cloud Archive License, 1 Year
#LIC-MV-CA30-1Y
List Price:
$220.77
Our Price: $147.25
Cisco Meraki MV 30 Day Cloud Archive License, 3 Year
#LIC-MV-CA30-3Y
List Price:
$662.31
Our Price: $441.76
Cisco Meraki MV 30 Day Cloud Archive License, 5 Year
#LIC-MV-CA30-5Y
List Price:
$1,103.85
Our Price: $736.27
Meraki MV 7 Day Cloud Archive License
Meraki MV 7 Day Cloud Archive License, 3 Year
#LIC-MV-CA7-3Y
List Price:
$198.69
Our Price: $132.53
Meraki MV 7 Day Cloud Archive License, 5 Year
#LIC-MV-CA7-5Y
List Price:
$331.16
Our Price: $220.88
Meraki MV Accessories
Meraki Pole Mount for MV52
#MA-MNT-MV-21
List Price:
$294.54
Our Price: $196.46