Meraki - Cisco DNA Spaces

Helping enterprises respond and adapt to the pandemic: now & beyond


Together, Meraki and DNA Spaces bring you tools that will not only address your immediate back to business needs but will also inform your long term strategy to maintain business continuity, support people safety and meet evolving customer expectations.
A complete out-of-the-box Business Resiliency Solution from Cisco
Cisco DNA Spaces taps into the intelligence of your Meraki wireless network infrastructure to help you monitor real time visitor density, analyze the impact of pandemic on visitor behavior, trace the history of a reporting device and understand if your reopening strategy is working or not.
Zero complexity cloud based solution
Less than 30 mins to activate.
Quick & Low Touch
Deployment of use-cases
End-End SLA with 24/7 Support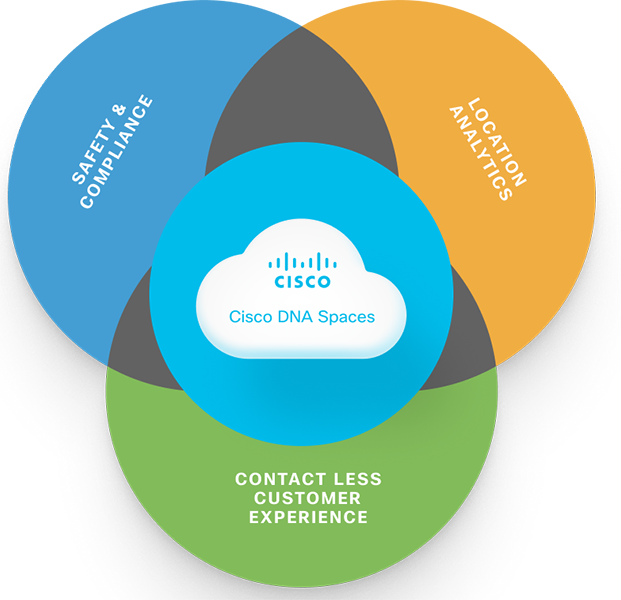 Right Now
Measure and monitor people count and their behavior. Know how many people are there across your locations in real-time and understand how it compares with the historical average.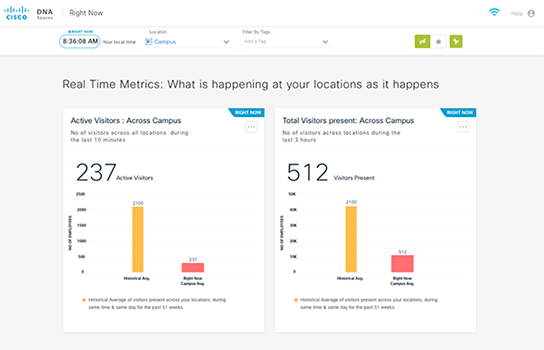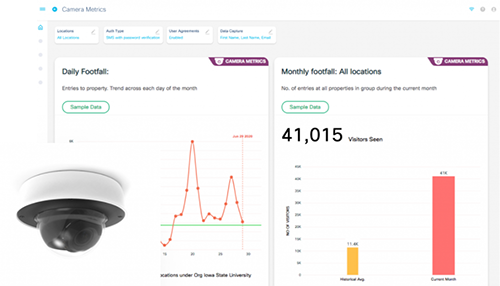 Camera Metrics
Use your Meraki Cameras and achieve an even higher degree of accuracy in people count within your buildings.
Density Rules
Proactively setup density and occupancy thresholds to manage the number of people across your buildings. Get notified in realtime via text, email, chat (WebEx Teams) or digital signages when a safe threshold is crossed.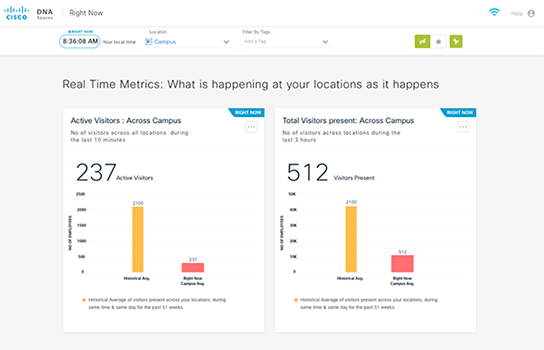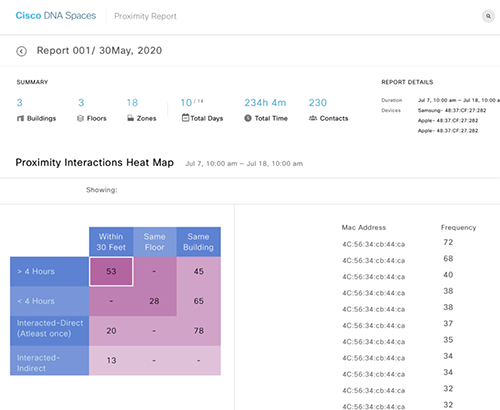 Proximity Reporting
Make rapid response to incidents reported using the Proximity reporting app. Investigate its impact across employees & zones by tracing proximity. Does not require a mobile app or any additional hardware.
Enabling enterprises across all verticals to return to work safely
Whether you're a workspace that wants to safely bring your employees back to work or a retail business that wants to reimagine customer experiences in a new normal world — there are 'Back to Business' use cases for all industry verticals. Because every customer matters.
Campus Based
Education
Workspaces
Consumer Facing
Retail
Hospitality
Venues
Operations Led
Manufacturing
Healthcare