Cisco Meraki MG51E

Maximize your branch connectivity with Meraki cloud-managed 5G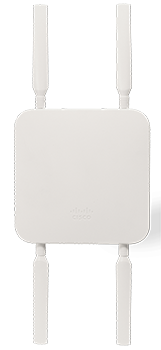 Cisco Meraki Products
Cellular Gateway
Cisco Meraki MG51E Cloud-Managed 5G Cellular gateway with External Antennas
#MG51E-HW
List Price:
$2,607.98
Our Price: $1,739.52
Enterprise Cloud Controller Licensing and Support
Meraki MG51 Enterprise License and Support, 1YR
#LIC-MG51-ENT-1Y
List Price:
$852.98
Our Price: $568.94
Meraki MG51 Enterprise License and Support, 3YR
#LIC-MG51-ENT-3Y
List Price:
$1,919.70
Our Price: $1,280.44
Meraki MG51 Enterprise License and Support, 5YR
#LIC-MG51-ENT-5Y
List Price:
$3,199.16
Our Price: $2,133.84
Meraki MG51 Enterprise License and Support, 7YR
#LIC-MG51-ENT-7Y
List Price:
$4,478.62
Our Price: $2,987.24
Meraki MG51 Enterprise License and Support, 10YR
#LIC-MG51-ENT-10Y
List Price:
$6,397.31
Our Price: $4,267.01
Click here to jump to more pricing!
Overview:
The fastest and simplest way to scale robust, always-on 5G connected experiences anywhere.
Connectivity is critical for any organization that depends on reliable internet access in order to function. Wireless WAN connectivity options, such as cellular networks used to serve as a reliable backup internet uplink in the event of a primary uplink failure. However, with 5G providing wired like speeds, MG51 provides an alternative to wired connection, providing same day connectivity and simpler management via the Meraki dashboard.
The MG51 cellular gateway simplifies the path to wireless WAN connectivity over 5G and makes cellular a viable primary uplink option for many networks bypassing the necessity for wired circuits. The MG51 acts as a gateway to the internet cellular networks by converting 5G and LTE signal from a cellular provider to an Ethernet handoff, which can be used as an internet uplink for a variety of use-cases.
MG51 can work with any routing or switching device, Meraki or non-Meraki. With additional 802.3at compatibility, the MG can be placed anywhere and powered via power over ethernet (PoE) like any access point. This gives users the option for optimal physical placement for signal quality - a cornerstone for wireless WAN communications.
MG series and Meraki Cloud Management: A Powerful Combo
All Meraki devices are managed via the Meraki cloud, with an intuitive browser-based interface. The MG series are self-configuring and managed over the web, and can be rapidly deployed at remote locations without any assistance from end-users.
Meraki Cloud services monitor all devices 24x7 and deliver real-time alerts if any devices encounter a problem. Remote diagnostics tools enable real-time troubleshooting through any web browser. New features and enhancements are delivered seamlessly over the web, so you never have to manually download software updates or worry about missing critical security vulnerability patches.
MG51 Product Features
Highlights

Built in 5G Sub 6GHz with CAT20 LTE failover connectivity
Dual SIM support
Supports 2 separate downstream router connections
Small form factor
PoE+ or DC powered
IP67 rating
Optional Patch antenna

Management

Manageability from the Cisco Meraki dashboard
Self-configuring Cellular Gateway
Automatic firmware upgrades with scheduling control
Extensive API support

Remote Diagnostics

Email, SMS and Mobile push notification alerts
Ping, traceroute, cable testing, and link failure detection with alerting
Remote packet capture
Combined event and configuration change logs with instant search
DM logging via Local Status Page
Pricing Notes:
Pricing and product availability subject to change without notice.
Cisco Meraki Products
Cellular Gateway
Cisco Meraki MG51E Cloud-Managed 5G Cellular gateway with External Antennas
#MG51E-HW
List Price:
$2,607.98
Our Price: $1,739.52
Enterprise Cloud Controller Licensing and Support
Meraki MG51 Enterprise License and Support, 1YR
#LIC-MG51-ENT-1Y
List Price:
$852.98
Our Price: $568.94
Meraki MG51 Enterprise License and Support, 3YR
#LIC-MG51-ENT-3Y
List Price:
$1,919.70
Our Price: $1,280.44
Meraki MG51 Enterprise License and Support, 5YR
#LIC-MG51-ENT-5Y
List Price:
$3,199.16
Our Price: $2,133.84
Meraki MG51 Enterprise License and Support, 7YR
#LIC-MG51-ENT-7Y
List Price:
$4,478.62
Our Price: $2,987.24
Meraki MG51 Enterprise License and Support, 10YR
#LIC-MG51-ENT-10Y
List Price:
$6,397.31
Our Price: $4,267.01
Cisco Meraki Accessories
Cisco Meraki AC Adapter for MR Wireless Access Points (US Plug)
#MA-PWR-30W-US
List Price:
$42.83
Our Price: $28.57
Cisco Meraki MX64 Replacement Power Adapter (30 WAC)
#MA-PWR-30WAC
List Price:
$96.02
Our Price: $64.05
Meraki FR1 Dipole Antenna (2 antennas)
#MA-ANT-C2-A
List Price:
$50.25
Our Price: $33.52
Meraki Dual Patch Antenna and Custom Mount for MG41E
#MA-ANT-DUAL-C1
List Price:
$1,050.23
Our Price: $700.50